Keris Mint 8 Dirham Silver Bar
Price
Bank Transfer
RM 191.00
Credit Card
RM 197.88

Condition: Bullion Quality
Product Description
Keris Mint 8 Dirham Silver Bar

Promosi produk baharu: Masukkan KERIS888 semasa daftar keluar dan kami akan menghantar percuma! * Pembelian minimum 1 Keris 8 Dirham dan keseluruhan pesanan akan dihantar secara percuma.
---
Ini adalah dirham bermotifkan Keris yang direka dengan elegan dan digit Arab nombor 8 "٨" s ثمانية (Tsamaniyah). Dengan berat khusus 23.8gram, setiap Keris Mint 8 Dirham diperiksa dan dijamin oleh penguji yang boleh dipercayai untuk berat dan ketulenan peraknya.
Salah satu dirham 3D terbaik yang dibuat di Malaysia hari ini, 8 Dirham ini direka secara unik dalam bar canggih yang terkandung dalam bar susun bersambung yang direka khusus untuk menyediakan storan yang mudah, kemas dan praktikal.
Untuk memastikan keselamatan selanjutnya, setiap sijil direkodkan dengan nombor siri unik dan tandatangan digital. Menggunakan telefon pintar terbaharu anda, anda boleh mengimbas kod QR pada sijil untuk pengesahan ketulenan masa nyata serta-merta. Apabila diletakkan di bawah cahaya UV, sijil latar belakang akan menerangi, mendedahkan latar belakang 'KM' yang tersembunyi mewakili huruf awal Keris Mint.
Menampilkan motif songket di bahagian belakang dirham ialah huruf ukiran mikro Keris Mint.
Dirham dikenali sebagai "mata wang Syariah" atau "syiling Syariah". Ia adalah sekeping logam yang indah ideal untuk koleksi logam dan juga sebagai hadiah kepada orang kesayangan anda. Selain itu, ia adalah sekeping mas kahwin yang menakjubkan untuk hari besar seseorang (Akad Nikah, Mas Kahwin & Wang Hantaran Perkahwinan)
Spesifikasi Dirham:
Keris Mint 8 Dirham dengan kapsul susun
Berat: 23.8 gram
Dimensi Dirham: 50mm x 29mm
Kehalusan: 999 Perak
Direka oleh: Keris Mint Sdn Bhd (Kumpulan Rolling Silver Holdings Sdn Bhd)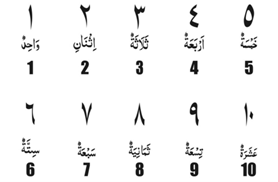 New product promotion: Key in KERIS888 during checkout and we will ship for free!* Minimum purchase of 1 Keris 8 Dirham and the entire order will be shipped for free.
---
This is an elegantly designed Keris and the Arabic digit number 8 "٨" ثمانية (Tsamaniyah). Weighing specifically 23.8gram, each Keris Mint 8 Dirham is examined and guaranteed by credible assayer to for its the weight and silver purity.
One of the finest available 3D dirham made in Malaysia today, this 8 Dirham is uniquely designed in a sophisticated bar encapsulated in a specially designed interlocking stacking bar to provide easy, neat and practical storage.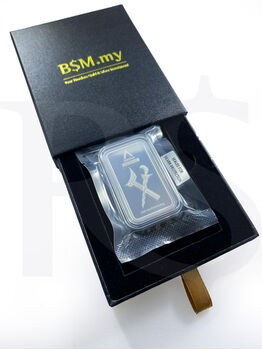 To further ensure the security, every certificate is recorded with unique serial number and digital signature. Using your latest smartphone, you can scan the QR code on the certificate for an immediate real-time authenticity verification. When put under purple UV light, the certificate background will luminate, revealing the hidden 'KM' background which represent the initial of Keris Mint.
Featuring a songket motive at the back of the dirham is a Keris Mint micro engraving lettering.
Dirham is known as the "Shariah currency" or "Shariah coins". It is an ideal exquisite piece for your precious metal collection and a gift to your loved ones. Besides that, it is a stunning dowry piece for one's big day (Akad Nikah, Mas Kahwin & Wang Hantaran Perkahwinan)
Dirham Specification:
Keris Mint 8 Dirham with stacking capsule
Weight: 23.8 gram
Dimension of Dirham: 50mm x 29mm
Fineness: 999 Silver
Designed by: Keris Mint Sdn Bhd (Group of Rolling Silver Holdings Sdn Bhd)