Precious Metal Verifier Tesing with BSM.my
BuySilverMalaysia has invested in Precious Metal Verifier to ensure the products we sell and deliver to our customers are authentic and genuine. We would like our customers to have a peace of mind when they purchase from our webstore BSM.my.

This PMV unit is available for sale. To purchase or know more about the device, please click here.
How do we Guarantee?
Fast, Simple, 99.9% Accuracy without hassle
Detect counterfeit precious metal coins and bars
Using electromagnetic waves that penetrate deeply into the coin or bar, the main body of the metal is assessed
Penetrate through numismatic cases or sealed gold and silver bullion packaging
No damage to bullion. No risk of chemical damage, scratching or drilling
Test Gold bullion purity 999, Silver bullion purity 999 & 999.9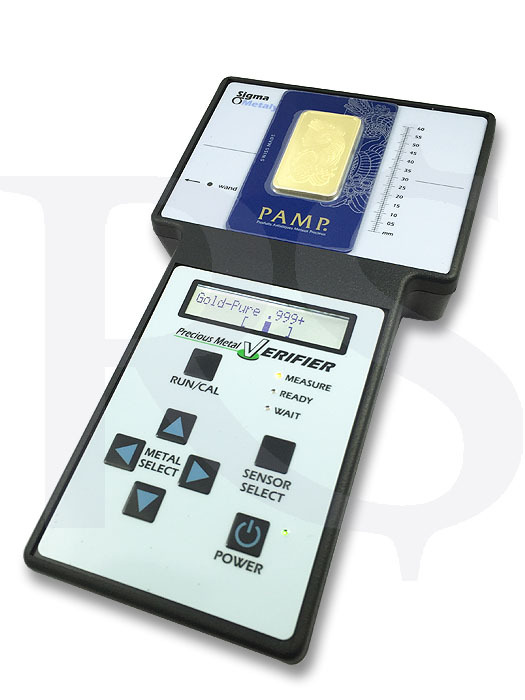 How would BSM customers benefit from this PMV machine?
Complimentary test on all products bought from BSM for self-collections orders
Reliable result within seconds
Up to 99% accuracy
Zero-destructive test on your precious metal
Measure the content of all gold and precious metals without manually changing the calibration